LORETOgift brand is coming: the real Made in Loreto
Thanks to the experience of the craftsmanship of the sacred, LORETOgift brand is born thought for those special moments in life that can last forever, also thanks to silver original workings.
The unique, exclusive styling that distinguishes LORETOgift's products is the result of workmanship careful and handicraft in perfect harmony with the refinement, elegance and tradition of Made in Loreto – Italy.
To create a strong brand must build with the public a relationship based on trust. The presence of a single strong brand gives customers confidence in our products and services and in our activities.
An important part of our strategy to ensure that our brand LORETOgift is clearly visible on all our products and services, on collateral materials and other communications and external activities.
Claudio Cipolletti S.r.l. – owner of LORETOgift brand – has entrusted the design and graphic design for one of the great Italian creative more: Enrico Battisti – creative director of its creative agency PROMEDIART and author of some of the most famous international brands.
The creation of this brand was immediate and simple because Jolie is the result of all that assimilates the brand in its product: freshness, dynamism, religious lifestyle and the true made il Loreto.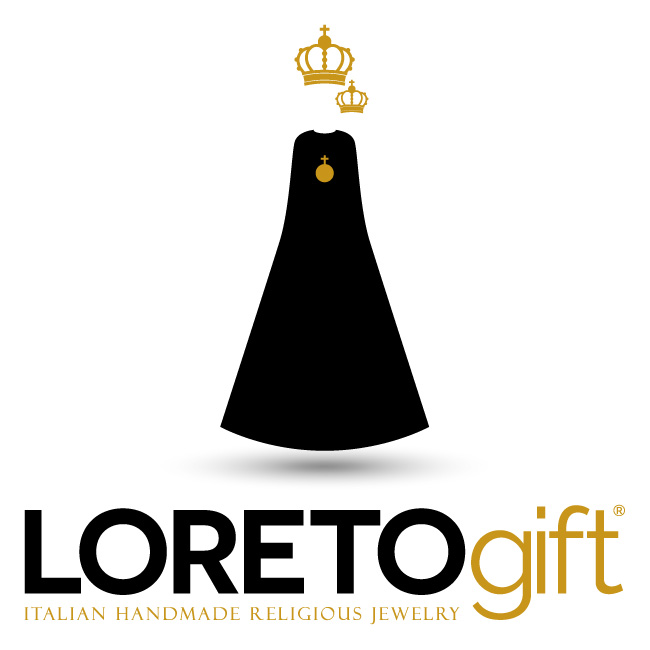 LORETOgift logo is a thin union of dynamism, symbology and constant references to the multiple products of the company and the faith we have in Our Lady of Loreto.
LORETOgift brand was registered in Italy and is pending in Europe, America, Japan, Russia and the Middle East!