Description
This uniquely designed rosary is handcrafted in solid real 18K yellow and white gold, 2.9 mm round-shaped beads, "Miraculous Madonna" (Our Lady Of Graces) Centerpiece and "Minimal Design" Crucifix. This rosary features a medal with the image of Miraculous Madonna on the front. The grains are round-shaped and measure 2.9 mm of diameter.
Every bead is made in solid real 18K yellow & white gold tied with a 18K yellow gold ligation chain with a pear-shaped's closure (close to the centerpiece).
This is a unique artisan creation because each phase of the manufacturing process is entirely hand made by our skilled craftsmen.
Weighing approximately 8.07 grams, this elegant rosary is an ideal jewelry accessory for an every day wear for both men and women.
This Rosary comes in our exclusive Made-in-Italy hard box with its unique design and accurate details expressing the unmistakable LORETOgift style.
Length: 33 cm. (13.0 in.) – Wearable
Weight: 8.07 gr. (0,284 oz.)
Centerpiece: 10×6.2 mm. (0.4×0.25 in.)
Crucifix: 15×10 mm. (0.6×0.4 in.) – Minimal Design
Beads Size: 2.9 mm (0.11 in.) Round-Shaped
Subject: Miraculous Madonna (Our Lady Of Graces)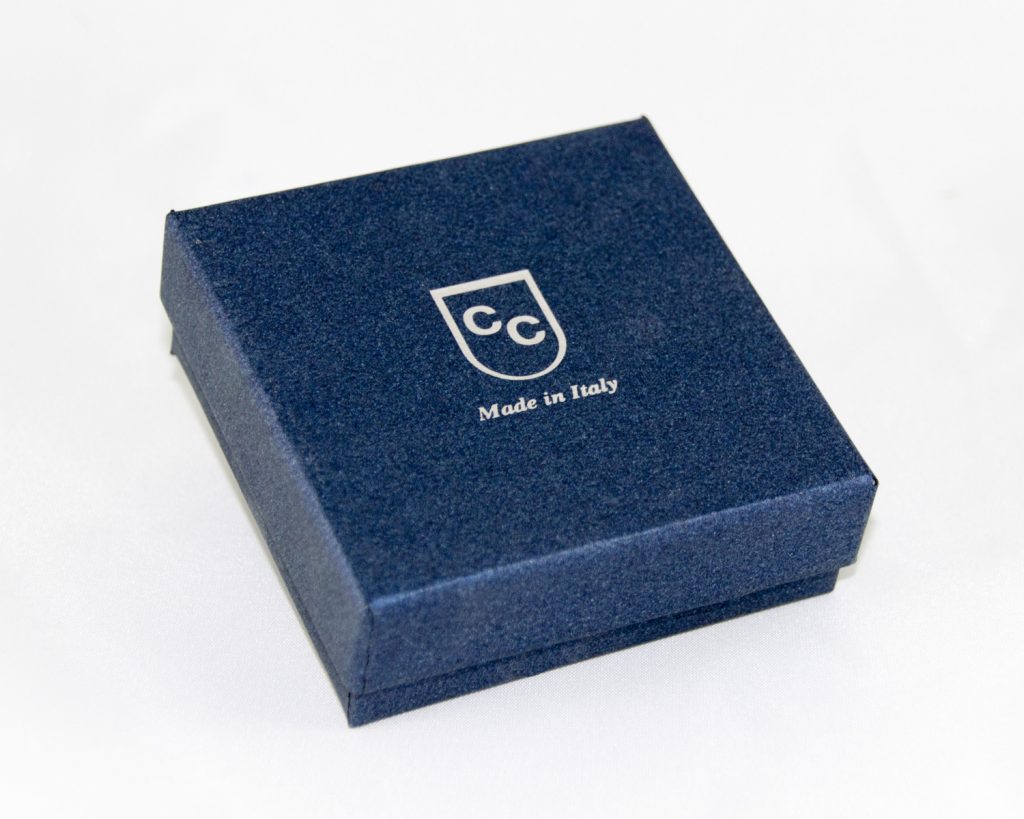 White Gold vs. Yellow Gold Karats: Are They Different?
One of the most common concerns of people is whether white gold karats are comparable to yellow gold karats. The answer is "Yes." White gold is just yellow gold that is mixed with other metals. If you look closely at how white gold is made, you will realize that it is just yellow gold that is mixed with other metals. The yellow gold used in jewelry is made in the same way, and the difference is only in the mixture of the additional metals used. For example, white gold has more zinc, whereas yellow gold usually contains more nickel.
Regardless of what metals are added to the gold alloy, its purity is measured in the same way.
For example, if a gold ring is 18 karats, this means that out of a maximum of 24 parts, 18 parts are pure gold and the rest is something else.
But 18K white gold and 18K yellow gold both have the same purity.
Caratage and Fineness: Understanding Gold Purity
Since pure gold is too soft to use for jewelry making, it is combined with other metals to make it stronger. Caratage and fineness both refers to the purity of gold in a gold alloy. Caratage signifies the number of karats in it, whereas fineness refers to parts per thousand of gold in an alloy.
Each gold variety (from 8K to 24K) has both a caratage and a decimal fineness. Pure gold equals 24 karats, or 24k, a caratage that can also be expressed in decimal form as .999 fine. Gold can never be 100% pure since there are always some impurities in it. The finest gold ever created was .999999 fine. The decimal is found by dividing the actual caratage by 24, the most carats gold can have.
For example, LORETOgift use only 18 karat gold (excellent for use in fine jewelery. The gold has rich, deep color and is slightly soft, so will wear a bit):
18 karat gold is .750 fine because 18/24 = .750
Therefore, the gold markings of 750, 585, and others refer to the purity of gold and correspond with a caratage.