Description
Genuine Crystal (Lead glass) & Sterling Silver Precious Rosary, 6 mm round-shaped beads, "Miraculous Madonna" Sterling Silver Centerpiece and "Classical Design" Sterling Silver Crucifix.
This rosary features a Miraculous Medal with the image of Miraculous Madonna on the front. The grains are round-shaped and measure 6 mm of diameter.
Every bead is made in genuine Crystal tied with a sterling silver ligation chain with a pear-shaped's closure.
This is a unique artisan creation because each phase of the manufacturing process is entirely hand made by our skilled craftsmen.
This Rosary comes in our exclusive Made-in-Italy hard box with its unique design and accurate details expressing the unmistakable LORETOgift style.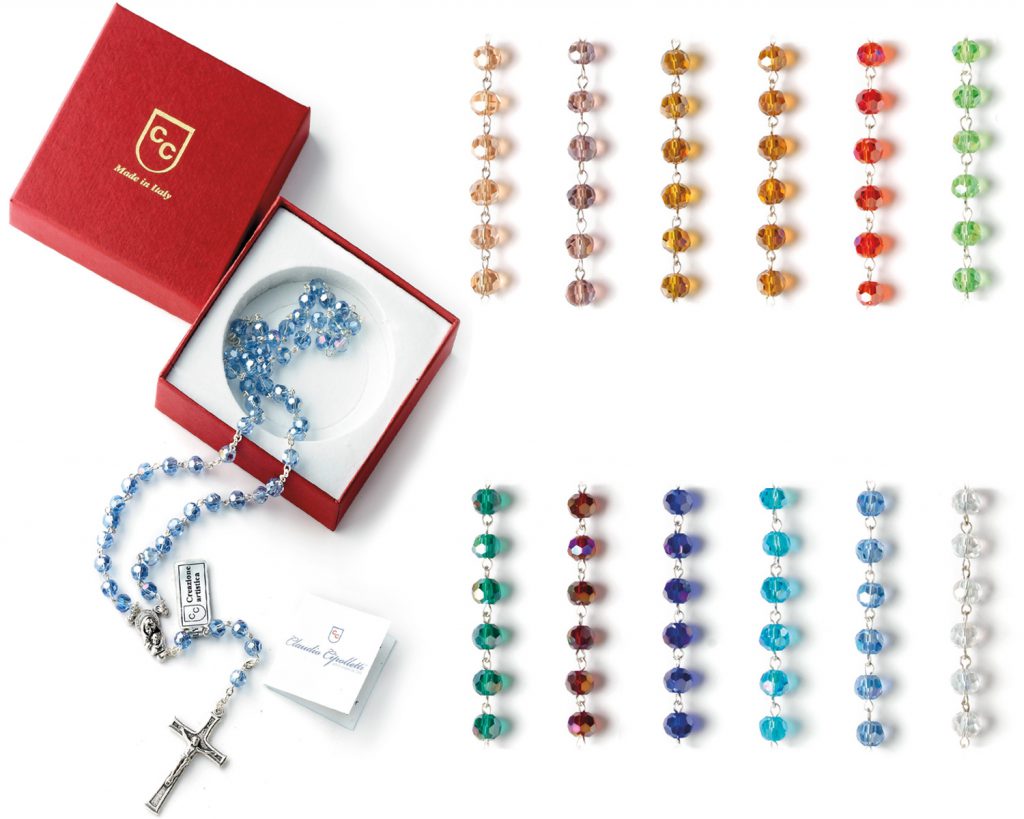 Length: 50 cm. (19.7 in.) – Wearable
Crucifix: 4×3 cm. (1.6×1.2 in.)
Available Beads Size: 6 mm (0.24 in.) Round-Shaped
Subject: Miraculous Madonna